Nolan says hi!
Today I will be interviewing my little brother Nolan, who loves his toys. He is a LEGO Ninjago expert, and will guide you about it along the way. So far we have created a game called "Ninja-Mania," which he will also tell you about.
Q. What is your favorite Ninjago set?
A.
My favorite set is
Epic Dragon Battle
. [It comes with Elemental Dragon, Jail Trap, and the Great Devourer. Characters are Jay ZX, Lloyd ZX, Sensei Wu, Lord Garmadon, Acidicus, and Skalidore.]
Q. Who is your favorite character?
A. My favorite character is Jay ZX. [Jay ZX is the blue lightning ninja. Scroll down and click on the blue ninja.]
Q. What is your favorite Ninja game?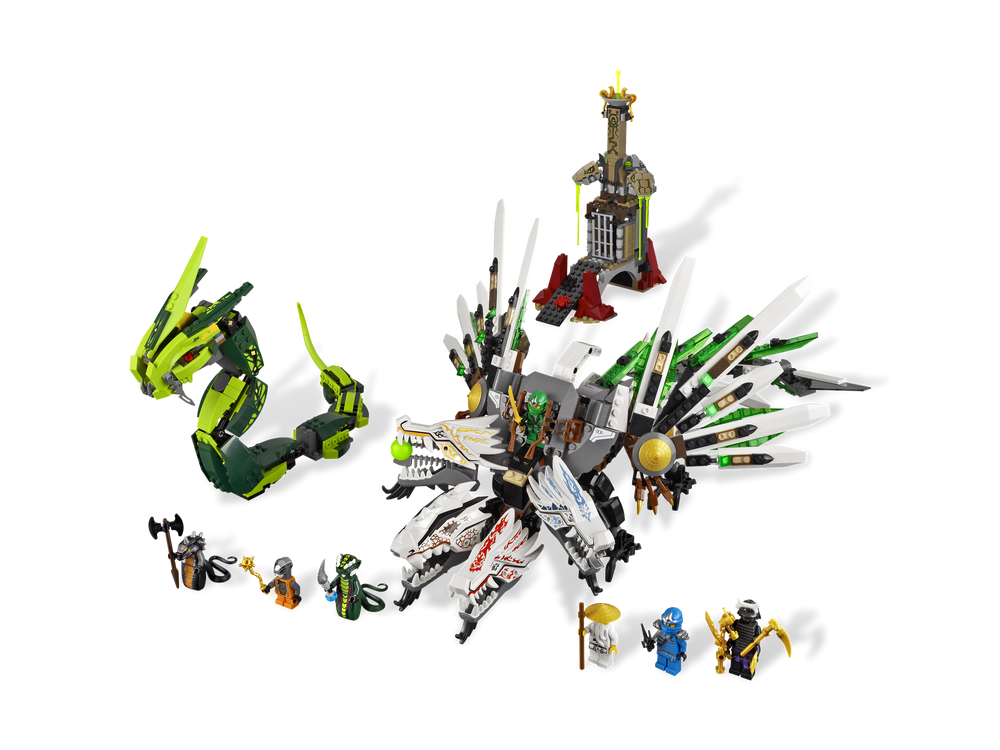 A. My favorite is Ninja-Mania. [
This is a game created by Nico and Nolan.
To play, you start out with a character and spinner, collect items and customize yourself along the way. You must knock over your enemies to gain points.]
Q. What would you say about Ninjago?
A. I like it. It's a fun game to play because you have weapons and defeat your opponents.
Q. Who is your favorite snake?
A. It is Acidicus. [Acidicus is the Venomari Tribe general. Go to snake clans while and keep clicking on the right arrow key button until you see a green snake with a tail appear.]
Thank you for listening to Nolan's interview!